Lonsdale Solutions was engaged to review the APRA Remediation Tribe capability and performance, produce a remediation plan to close critical gaps identified, and lead several sprints to uplift capability and embed change.
​
At the conclusion of the engagement, key delivery capabilities were uplifted across the Tribe. This included Risk Management, Scope Management, Schedule Management and Portfolio governance and reporting. There was also greater certainty in key initiatives through us working closely with the teams to clarify initiative scope, risk and timeframes.
Bendigo & Adelaide Bank are running a major enterprise wide transformation program focused on delivering and embedding digital capabilities, digitising and automating core processes, and reducing complexity and cost.
​
Lonsdale Solutions have a team of expert consultants working closely with program leadership and key executives to underpin successful delivery of this flagship Program.
Marsh McLennan global investment brand Mercer performed an SFT of Westpac/BT Super members, assets and investment funds to Mercer Super.
​
Lonsdale Solutions provided a Project Director to manage the Super stream and highly-experienced Business Analysis capability to elevate the existing team and support delivery.
​
Working with the Mercer Executives and project teams, we uplifted the Program's financial management and integrated schedule to improve delivery tracking, aligned key Mercer and BT stakeholders, and improved resource utilisation to achieve a successful SFT.
DELIVERY MODEL
OPTIMISATION &
TRIBE LEADERSHIP
Service Victoria created the mobile app used for "COVID19 check in" which was a key component of the Vic Government's COVID19 response. Their Agile delivery model was under strain due to urgent and overwhelming demand for COVID19 related changes (e.g. check-in enhancements, vaccination certificates, exposure site notifications, Support for QR codes).
Working with CEO and CIO to deliver Programme structure that supported more effective status reporting, demand management, prioritisation, stakeholder management, along with Government & Ministerial communications.
Provision of two Program Managers (Tribe Leads) to structure and remediate several key initiatives.
INDEPENDENT STEERING COMMITTEE MEMBER
Sitting on Steering Committee of a major transformation program in an independent advisory capacity.
Working with Bureau of Meteorology Executive Management team including CIO, CFO & COO to provide advice that assists in steering and governing the Program towards better organisational outcomes
Successfully managed the deployment of the Hardcat Equipment Management system across VicPol regions, replacing their paper-based recording system with a more efficient online, real time system designed to uplift member safety. Working in partnership with Senior Police, the program delivered an automated equipment tracking and management system that provides extensive online controls over safety equipment issuing and tracking while real time checks were enabled through the integration with their HR and Qualification system.
COVID-19 AGILE PROGRAM MANAGEMENT
Enterprise wide Program Management of Xero's Australian region response to help it's 1m small business customers & their staff through the Covid19 crisis. A highly dynamic environment requiring rapid responses to government announcements, delivered through agile techniques.
The Program delivered trusted content through Xero's internal and external channels including radio, social, digital, partner sales, ecosystem partners, and distribution partners. It included multiple streams supporting customers including lending access, digitization of small biz Ecosystem, Jobkeeper access via Single touch payroll, and a marketing stream to amplify content.
PROGRAM MANAGEMENT -
WORKDAY
Bega are going through a rapid growth phase driven by significant aquisitions tripling the size of the organisation. In this high paced project environment Lonsdale Solutions were responsible for Program Management of multiple phases of an enterprise wide Workday HCM solution delivering a centralised and common solution that incorporated new and existing staff and users.
COVID-19 PROGRAM MANAGEMENT -
INFRASTRUCTURE & TELEPHONY
Coordination with a major telecommunication vendor to ensure Services Australia's response to urgently deliver critical telephony equipment and configuration to support growth in Centrelink's call centres across multiple sites within Australia to support staff dealing with exponential demand for services due to the economic impact of COVID19.
Working with telecommunications vendors and suppliers globally to ensure timely supply of items in a global supply shortage and working with leadership team to prioritise and manage demand & deployment of services and equipment.
PROJECT REMEDIATION & PROGRAM MANAGEMENT -
DYMAMICS CRM & SHAREPOINT
Engaged to remediate and deliver SharePoint projects and subsequently appointed as Program Manager for an enterprise SharePoint implementation providing planning, rigour and control aligning the program to deliver upon its objectives and managing interdependencies within an overarching transformation agenda.
​
Shaping, initiation and Program Management of a digital transformation Program including two website redevelopments, a new EDM solution & a new Customer Survey solution implementation along with Microsoft Dynamics CRM changes to sales processes.
AGILE PROGRAM MANAGEMENT -
OPEN BANKING
Program Management of cross-functional global project to deliver Open Banking for Xero. Working with executive leadership team to shape strategy, business case, define solution and execute against agreed approach. The Program aims to deliver competitive advantage to Xero along with their customers through leveraging Open Banking opportunities.
MODERN WORKPLACE PROGRAM MANAGEMENT
Successfully deployed MS Teams telephony (TCO365) across VicPol eligible police stations and head office divisions as part of a broader Modern Workplace uplift program. This program required significant change management and infrastructure uplift, replacing aging telephony equipment with automation tools and devices to modernise operations.
PROGRAM & DEPLOYMENT MANAGEMENT -
SAP PSCD
Program Management & Deployment Management services for a large-scale business led project which will create a new whole of government Payments engine that has provided new payment delivery to citizens for use by both DHS and non-DHS agencies.
The highly successful Program won the 2021 SAP Innovation Award – Public Sector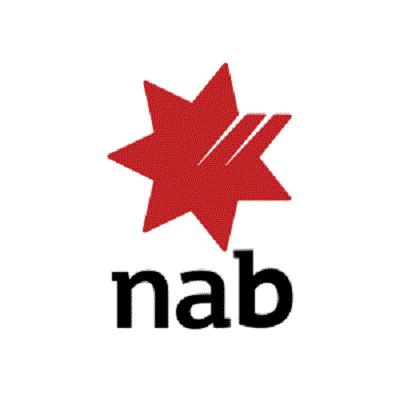 PROJECT DIRECTOR SERVICES
NEW PAYMENTS PLATFORM
Project Director for delivery of the NPP solution for NAB, a $100m investment in systems to align with the Industry wide initiative to transform payments in Australia. Changes to over 100 assets, including delivery of new payment processing engine and system integration.
BUSINESS CASE & PROGRAM ESTABLISHMENT
5 MIN SETTLEMENT
Development of Business Cases and establishment of significant programs in response to Power of Choice, Five Minute Settlement and other regulatory reforms and in support of AusNet's Customer Delivery strategy.
PROGRAM MANAGEMENT -
AIR SURVEILLANCE
Program Management for Tactical Vision Unit to deliver Airborne Downlink System Upgrade. Managed the planning, sourcing and deployment of upgraded video surveillance technology and regional tower top antenna's to support improved vision downloads from fixed wing and helicopter aircraft. Working alongside the VicPol transit team in close collaboration with technology, enabled the timely sourcing, procurement and delivery of critical equipment to meet year end budget constraints.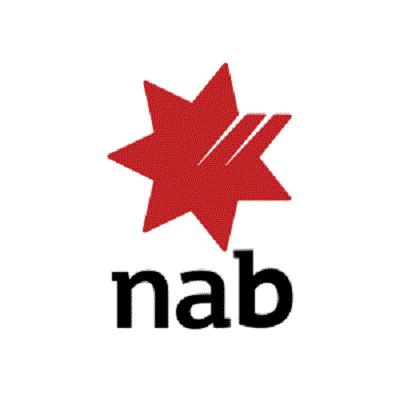 SALESFORCE CRM PROGRAM DELIVERY
Program delivery of strategic program to deliver better banker experience.
through the rollout of Salesforce CRM. Several CRM systems consolidated into an Enterprise instance while supporting Business Units utilising new functionality and capability available out of the box.
ENTERPRISE PMO LEAD FOR $300M+ STRATEGIC PROGRAM
Provided Enterprise PMO Lead function for $300m+ per annum strategic program of work; responsible for setup of reporting, governance and support framework for program.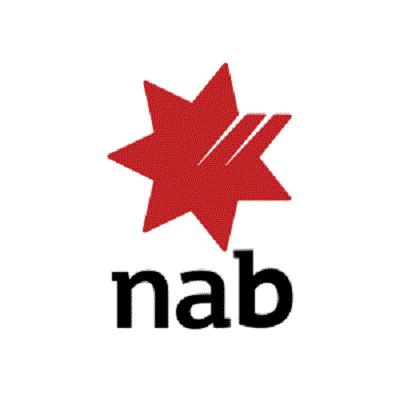 ROBOTIC PROCESS AUTOMATION PROGRAM DELIVERY
Technology Program Management to deliver Enterprise Workflow and Robotics Process Automation capability across the bank utilising Pega Workflow & Blue Prism Robotic Process Automation (RPA)
PROJECT HEALTH CHECK & QUALITY AND GOVERNANCE ASSURANCE
Team of three experienced Consultants to provide an independent assessment of a major Finance Transformation Program, providing the Program Director, CFO and senior stakeholders with visibility of whether the program was aligned to intended strategic outcomes and could successfully deliver on its benefits.
Established a highly efficient PMO centre of excellence within a large bank adding recognized value and support for $60m project. PMO structure equipped the Program Managers with relevant, accurate and timely information allowing their focus to be appropriately directed.
Delivery of the Digital Enablement portfolio to transform the digital channel experience for Centrelink Online customers and staff by building new foundational capability. This included management of a ~$23M budget and a geographically diverse team of over 200 business and technology professionals.
MULTI-COUNTRY PROGRAM DEPLOYMENT
Program managed the technical implementation of a Customer Loyalty system for the Singapore and Taiwan business units of a major Asian bank. Management of teams and vendors across Bangalore, Singapore, Taiwan, Chennai and Melbourne was a key delivery requirement.
DELIVERY OF $300M PROJECT PORTFOLIO
As Head of Technology, delivered of a portfolio of projects with a value of $300m within the Retail, Commercial and Wealth businesses of a major bank.
COMMERCIAL ASSESSMENT AND PROGRAM PLANNING
Prepared a condition assessment for an established Water Treatment plant in support of commercial action and the initiation of a program of work to address deficiencies.
BUILD AGILE DELIVERY CAPABILITY
Introduced Agile delivery methodology to build full core banking environments leveraging automation tools and cloud infrastructure services.
OMNI-CHANNEL E-COMMERCE PROGRAM DELIVERY
Led the business case, vendor selection and delivery of an omnichannel eCommerce platform as part of a national retailer's digital transformation.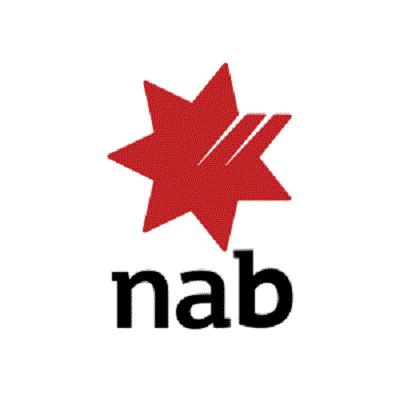 Delivered batch hardening remediation program for major incident that created customer and inter-bank outages over multiple days.
Full life-cycle project management consultancy and delivery services for ERP replacement project including governance, design, business requirements management, stakeholder management and procurement management.